All Your Cisco Webex Needs Here
Skyline ATS is your single resource for Cisco Webex training, products, and services.
Cisco Webex Video Conferencing & Collaboration Products
Talk with a Skyline ATS expert and learn how to get your business, organization, group or team connected securely with the right Cisco Webex product.
Webex Meetings
Webex Meeting subscriptions lets you host online meetings with HD video, audio and screen sharing.
Video Conferencing
SUBSCRIPTION OPTIONS
Video Conferencing:
WebEx Meetings Online
Event Management:
WebEx Events Online
Training Management:
WebEx Training
Remote Support Management:
WebEx Support
Webex Teams
Keep your teams connected through messaging, file sharing, whiteboarding and calling.
Team Collaboration
FEATURES:
Messaging
White Boards
File Sharing
Softphone
Webex Calling
Bring your phone system to the cloud so you can make and receive calls on any device.

Telephony

SOLUTION OPTIONS:
Cloud Based Calling
Hybrid Calling Leveraging On-Premise Communications Manager
Physical and Softphone Devices
Video Calling
Business Level Calling Features
Cisco Webex - Zero Risk Free Trial
Are you a small or medium-sized business?
We specialize in Cisco Webex solutions for SMBs. Try any of the Cisco Webex products at no charge with a free trial today*.
For each product, you'll receive:
Webex Teams
⋅ Provisioning of users and interface navigation
Webex Calling
⋅ One day setup and provisioning of Webex Calling for all provided devices enterprise subscriber
⋅ Voicemail for associated devices
⋅ Ordering assistance for cloud based DID numbers
Webex Meetings
⋅ Provisioning of users and site utilization
⋅ Custom logos
All the above includes:
Administrative and End user training for deployed devices and services
Trial periods up to 90 days with restrictions
Additional options available
*Free trials are based on Cisco authorized locations.
Benefits of Working with Skyline ATS
Regardless of where you are in the purchase cycle, we will work with you to meet your needs.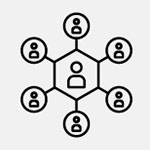 Cisco Authorized Provider
Our unique combination of Cisco authorized services, training, and deep expertise are gained from years of experience working with thousands of end-users.



Strategic Planning
The key to a successful project is planning. We work with you to understand your requirements before engaging in a solution. We can assist with everything from pre-sales and identifying the correct solution to project completion and support.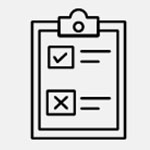 Flexible Training Plans
We've been using Webex to train our customers for over 15 years, so we know a thing or two. Our training service engagements include instructor-led, live, on-site and remote training options. Need a custom course or training solution? No problem.

White Label Services
Are you a partner requiring assistance with a Webex rollout? Our experts are here to help you expand your offerings, satisfy your customers, and meet deadlines. Branded by you, delivered by us.